CRS – Children Rough Sleepers
Implementation period: 01.01.2013 – 31.12.2014
Assistance program: Daphne III
Project number: JUST/2011/DAP/AG/3022
Project description:
CRS – Children Rough Sleepers: A Study Relating to Children Rough Sleepers who are Runaways & Homeless and Victims of Sexual Exploitation/Abuse & other Violence on the Streets and Development of Knowledge Transfer Activities that Improve Services & Policies to Support & Protect these Vulnerable Children
To examine the incident of children running away from home as a result of domestic violence and sexual abuse and to offer them comprehensive assistance and give essential support for dealing with such children.
The results of the project
report of the research on the causes of homelessness of children experiencing violence, sexual exploitation or abuse,
a guide for people dealing with such children,
conferences and informational materials about homelessness amongst children and effective methods of prevention,
an educational program designed to provide efficient support for such children.
Target group
Homeless children fleeing from their homes because of experienced violence, mistreatment or abuse, aid institutions, decision-makers in the area of social policy, scientists involved in social issues.
Institutions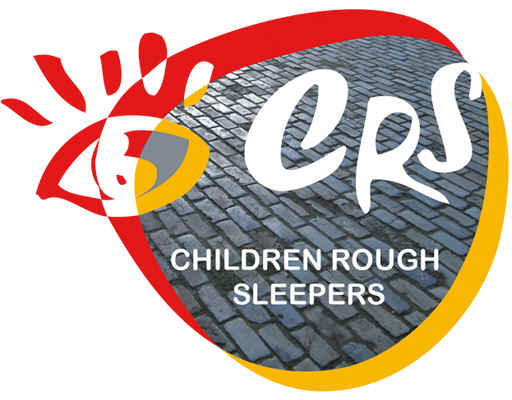 University of Wolverhampton (UK),
Communicate NGO (Czech Republic),
International Child Development Initiatives – ICDI (

Netherlands

),
Communicate NGO (Czech Republic),
Conversas de Rua Associacao (Portugal),
CCRESS Ltd. (UK),
Romanian Society for Lifelong Learning (Romania),
AGreenment Association (Italy),
Euro Coop (Slovenia),
Simetrias (Spain),
Regional Social Welfare Resource Centre (Hungary).
Website
http://www.childrenroughsleepers.tk
With financial support from the Daphne III Programme of the European Union.
This publication/material/website has been produced with the financial support of the Daphne III Programme of the European Commission. The contents of this publication are the sole responsibility of CRS consortium and can in no way be taken to reflect the views of the European Commission.