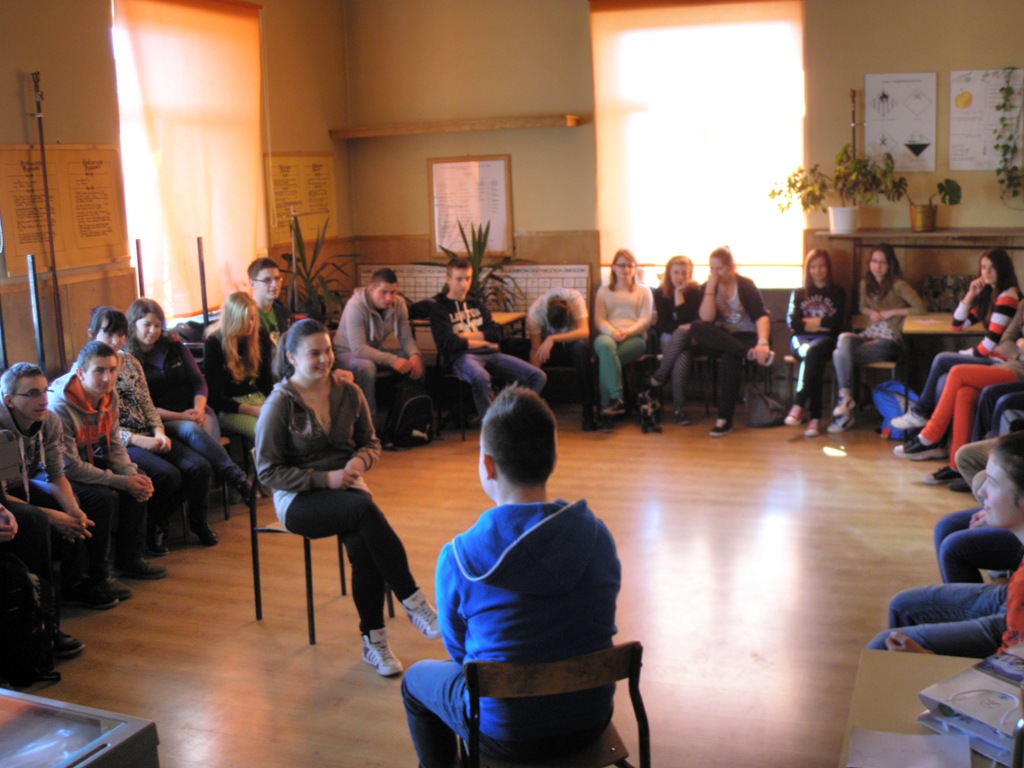 13 i 14 marca 2014 roku przeprowadziliśmy szóste warsztaty pt. "Walcz z przemocą w szkole". Tym razem odwiedziliśmy Zespół Szkół Tekstylno-Gospodarczych w Rakszawie. W dwudniowym spotkaniu udział wzięło 28 przedstawicieli różnych klas należących do zespołu szkół.
Celem warsztatów było pokazanie sposobów przeciwdziałania zagrożeniom, na jakie narażone są dzieci. Młodzi ludzie poprzez udział w zrealizowanych warsztatach nabyli umiejętność osobistego wsparcia swoich rówieśników. Stali się mentorami a zdobytą wiedzę na temat zagrożeń (szczególnie nękania, szykanowania czy też przemocy) i sposobów radzenia sobie z nimi będą przekazywać dalej.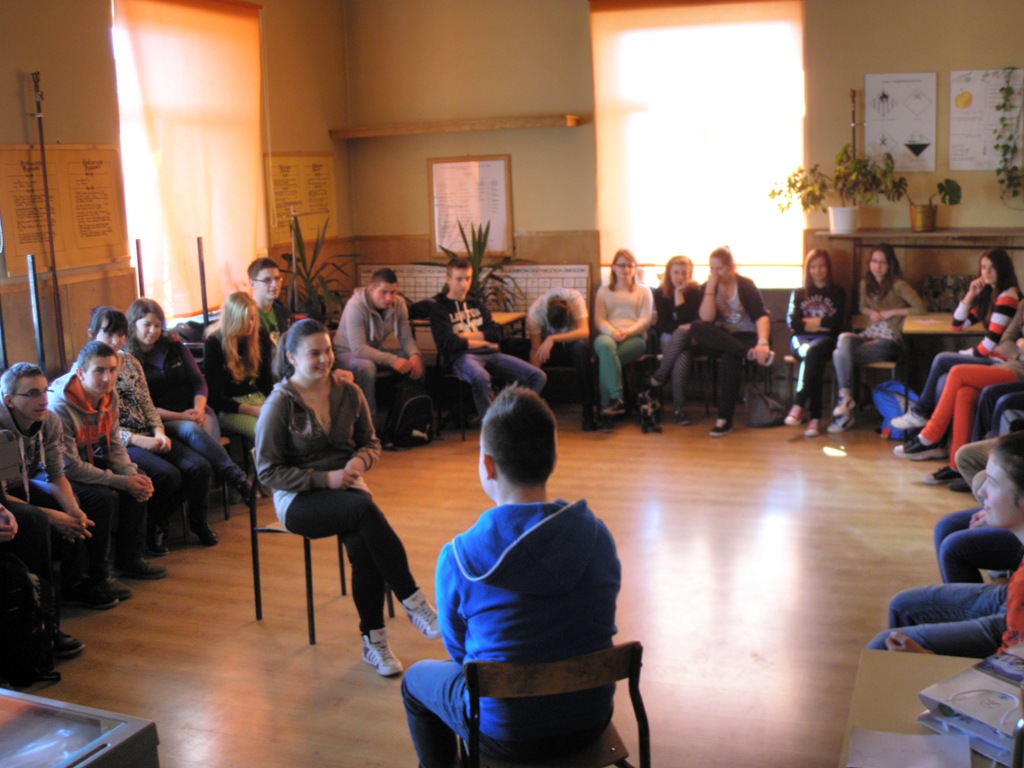 13 and 14 March 2014, we conducted the sixth workshop titled "Fight against violence in schools." This time we visited the School Textile and Economic in Rakszawa. The two-day meeting was attended by 28 representatives of different classes belonging to the school team.
The aim of the workshop was to show ways to counter threats faced by children. The young people through participation in workshops realized acquired skill personal support of their peers. They became mentors and gained knowledge about the risks (particularly bullying, harassment or violence) and how to deal with them will be passed on.